This thread is about small updates and hotfixes to AstroBin. For major releases please subscribe to The AstroBin releases thread.

Hello!
Because I want to keep you all informed on what work I do on AstroBin, and I don't want to make a mess by creating a new thread each time, I thought we can have this thread here, for me to announce updates, and for us all to discuss them!

So please use the SUBSCRIBE button up above if you want to be in the loop!

I will start right away with a small update. I have, I believe, improved the readability of the website a little. The default text color is now a bit darker, and that helps a lot because pure white against a dark background is just too much contrast.

That also means that now there's more contrast between regular text and highlighted text, so it's easier to skim content and find what you want.

Additionally, I have increased the default font size by one pixel. It's definitely noticeable and I like it much more this way.

Enjoy! 

Excuse me if I'm on fire today 
but I just released something that will make many of you very happy!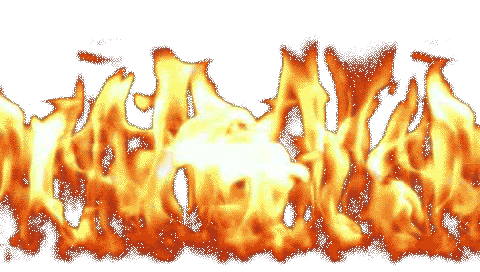 I've just performed major improvements to the mobile (phone and tablet) UI, and although it's nothing like a real app, this is now quite functional!

The phone UI is trimmed down in several places, with some problematic (but of secondary importance) elements completely removed, but now the menu works and it's not super ugly.

So enjoy! 

You can't quench this fire… but I swear I'm going to bed now. I've just rehauled the notifications UI. You get:

Off the dropdown menu, onto a modal dialog
In the dialog you see every unseen notification, plus the latest seen ones
Marking as read works as before
As a bonus, even the full list of the notifications, accessed via the "View all" button, now looks better
I think it looks better now
Enjoy 

Lots of good updates today! I think the text needs to be re-lightened up a bit more and be more universal.
I've tested the mobile UI.
It works fine.
I really like the "new" notifications much better. Great improvement!  

Thanks Migues, I like it too :-)

Today I have done another round of massive UI improvements for the mobile UI! Now both phone and tablet devices should be able to have a pretty good browsing experience :-)
Hope you like it! 


PS: please let me know if you spot any regressions or mistakes!

Mobile is better! I think it would be a little better if the Quick search bar was visible there!

Also, is the Actions menu on images that aren't mine supposed to be empty?

No, it's supposed to be missing. Fixed now. But you know what? I think that mistake was always there! Crazy!

More updates:

Slight change in fonts for improved readability (it might take a minute to get used to, then you won't see the difference anymore)
Made the default font a bit brighter, compromising as per Ethan's suggestion
Removed the tooltip from the topic list, because on mobile that meant you had to tap two times to open a topic
Added an ASTROBIN logo to the headerbar in mobile views
Prevented forum pages to get wider than the viewport, on mobile, when long URLs were posted
I hope the font changes won't be too controversial! I personally find this much more legible than the default sans-serif that we had before.
I think I'm missing something here, where can I get this app? I downloaded an "Astrobin" app from the play store but it doesn't have anything like you folks are talking about! 

There's no app, it's about what you see when you go to AstroBin.com using the browser on your mobile device.

New update: now you can change the "autosubmission" property of a group. If you want to remove it, then you have the choose whether to keep or delete the images currently in the group.

Hey guys, I'd like to check with you if you like what follows, before I publish it. I redesigned the home page slightly, here are the main key points:


The IOTD now takes more space
The UPLOAD button is gone, you can just use the button in the user menu
The "latest from the forums" takes more space, seeing that the forums are growing I thought it'd be a good idea to do that
Now the main section… in the settings you can choose if you want "Global stream", "Personal stream", "Recent uploads" or "Uploads from people you follow"
Here's the explanation:

The streams are similar as before, but with two big improvements: the actions are grouped! So if X and Y like an image, you won't see two separante entries… you will see only one "X and 1 other like this image". Same for other actions. Also, the images are bigger.
The "recent uploads" section now features larger thumbnails, like the ones in the user galleries.
Here's a screenshot… what do you think? :-)



I like it. I think the "forums upgrade" is excellent.

The "X Likes plus others" is also fantastic.

When will we see these changes?

Great Job!

We can have these changes in a few hours unless you guys suggest some changes or really hate how it looks or something :-)
Like Nike says.. "Just Do It"  

Alright, incoming! There might be something like 5 minutes of downtime.

It's online! Give it a little while for the global stream to be populated :-)
The IOTD on the front page will be slightly taller tomorrow.
Salvatore,
Wow, nicely done!!!
The thing I enjoy most about Astrobin is seeing everyone elses work and I think the changes showcase the images in a very pleasing way…
Dave